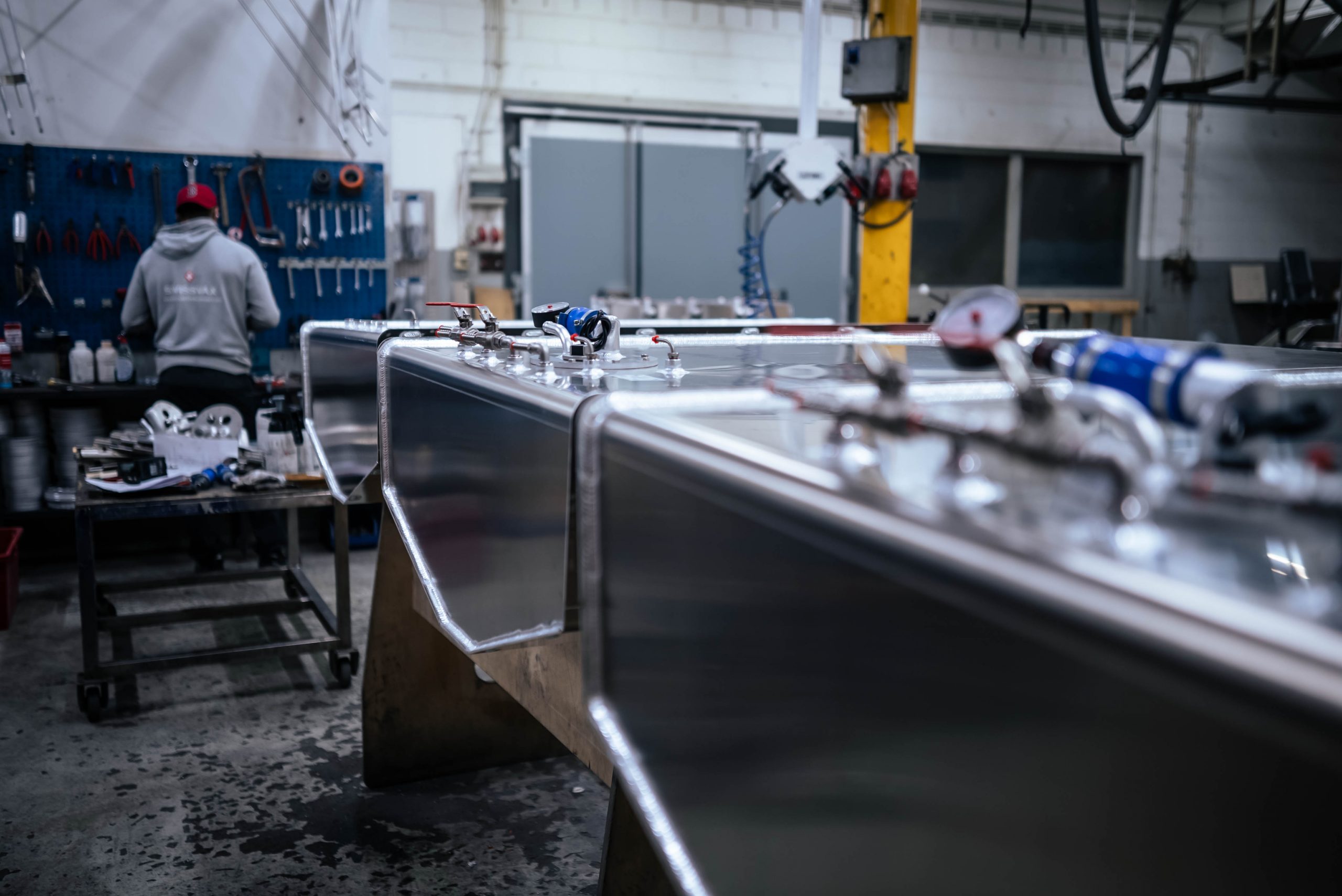 Services
Design, implementation & testing
We carry out all the steps in fuel tank manufacturing at our own production facilities. We draw the designs, build the prototypes and test the finished product.
When you place an order with us, you only need to know the kind of boat the tank is for and whether it is to be certified in conformity with European or North American standards.
Robot welding
We use aluminium welding robots which means the weld seams in our products are of consistent quality.
Certificates
We have the capacity to produce both CE-compliant and ABYC-compliant fuel tanks. For example, we can test the fire resistance and mechanical strength of fuel tanks for certification purposes at our production facilities.
Serial production
Need several similar fuel tanks for your boats? Serial production of fuel tanks is no problem for us.
Customisation
You can also place special orders for other tanks such as sceptic tanks or boat accessories through us. We can also make tanks from stainless steel as well as aluminium.
Want to find out more?
Email us and we can start work on the design: info@alutank.fi